Our Farm Stand and CSA will include some of the following this week: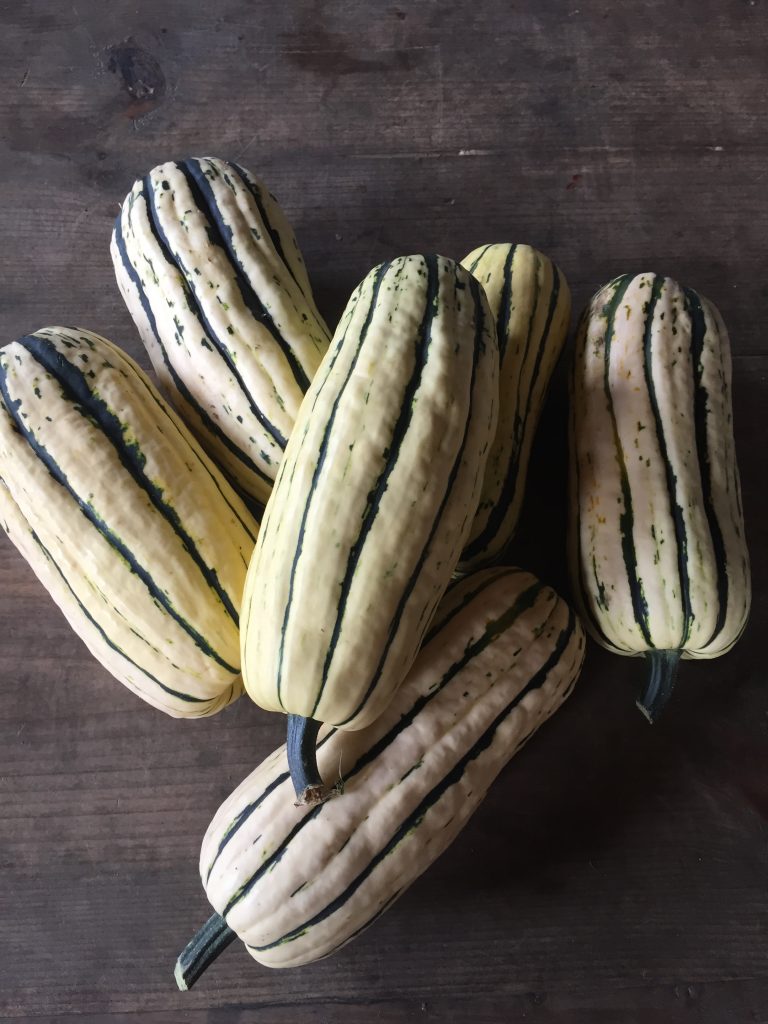 Delicata Squash
Delicata squash are here, just in time for the cool Fall weather. These are lovely sliced in half lengthwise, seeds scooped out, roasted open side down on a cookie sheet or baking pan. Serve with coconut oil or butter and a sprinkle of cinnamon for a side dish that's almost as good as pumpkin pie!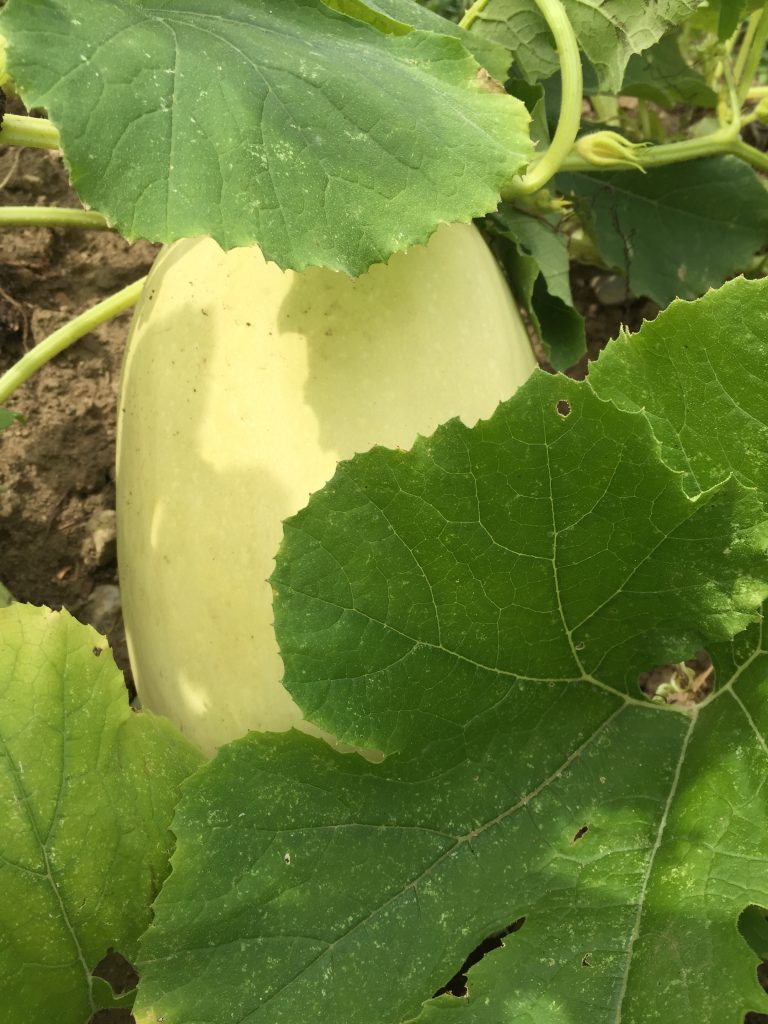 Spaghetti Squash
Spaghetti squash makes a great pasta substitute in dishes like bolognaise, pad Thai, or shrimp scampi. Get creative and find dishes that highlight its mildly sweet flavor! You can roast it (cut in half and bake face down) or pressure cook it in large chunks if you have an Instant Pot.
Jason's Salad Mega-Mix
Jason has put together an exciting salad mix with all sorts of nutritious and colorful components. In addition to lettuce you'll find chicory, radish greens, nasturtium, tatsoi, fennel fronds, celeriac greens, parsley, broccoli flowers, purple cabbage, and dandelion greens. We hope you enjoy it as much as we do!
Tatsoi
Like it's relative, bok choy, tatsoi is a great addition to stir fries and Asian recipes. Or just sauté it like you would your favorite greens. Jason has been known to ferment it or add it to pesto.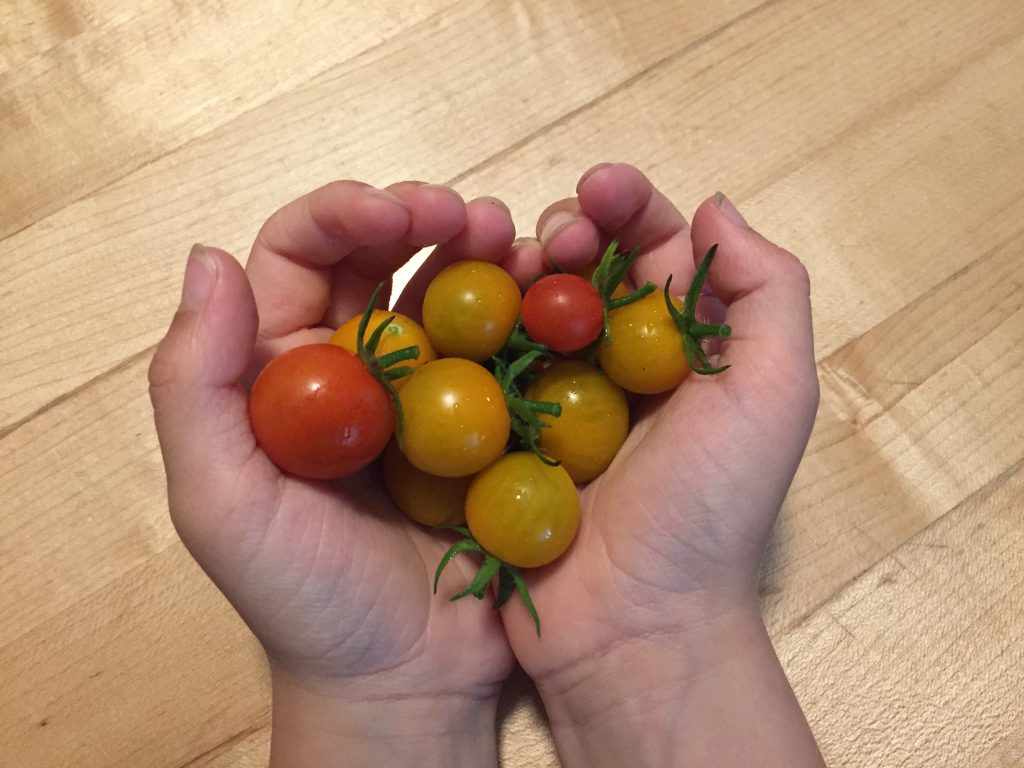 Cherry and Saladette Tomatoes
Early in the season, hungry deer munched the tops off every one of our cherry tomato plants, so the harvest has been a bit stunted, but finally seems to be picking up a bit. We grow a variety of cherry tomatoes in a range of colors, shapes, and sizes. My personal favorite are the yellow Sungolds – the sweetest of them all!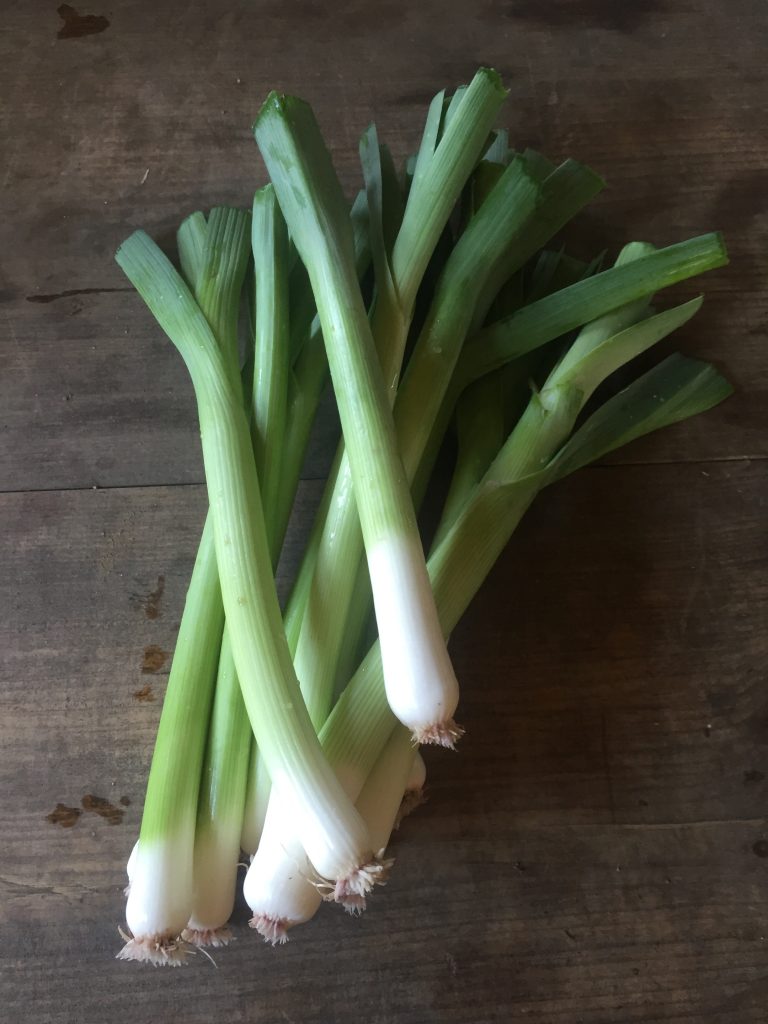 Leeks
Not just for soups, leeks are tasty sautéed or braised in broth on their own! An old favorite appetizer in our family was braised leeks served atop crusty bread with a dollop of goat cheese and romesco sauce (made with roasted red peppers). Give it a google…you won't be disappointed.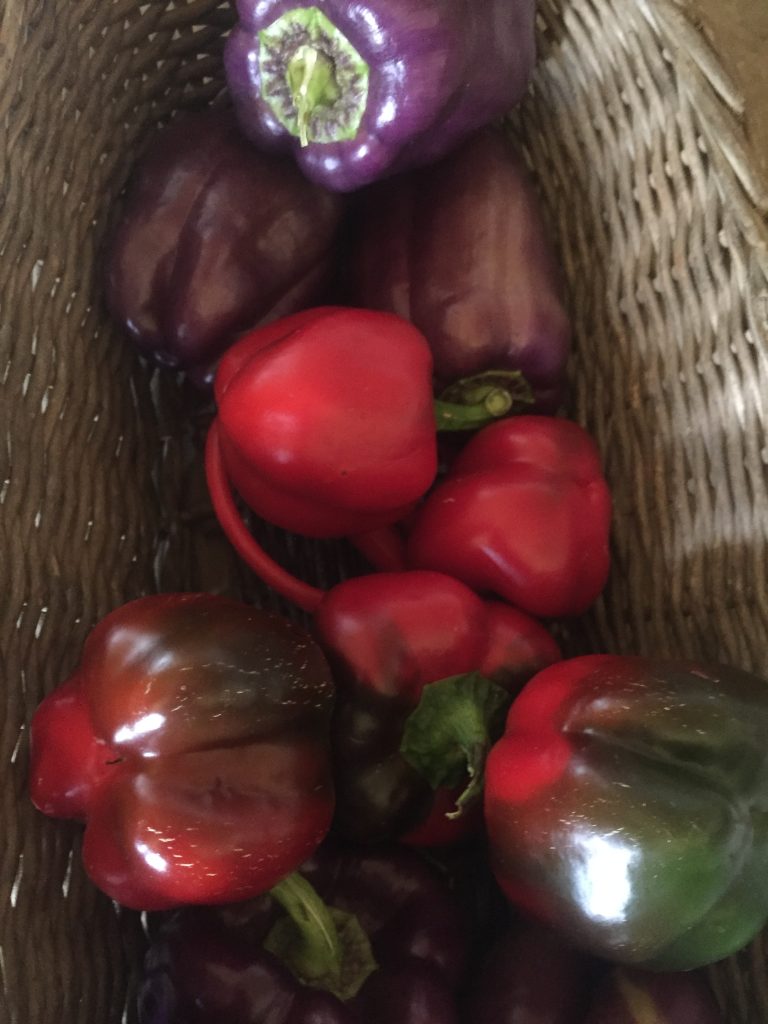 Peppers
You'll see sweet peppers of all sizes, shapes, and colors and a few hot peppers at the farmstand for those who dare. My husband likes to ferment a combination of sweet and hot peppers, which he then purees and mixes with fruit and vinegar to create his own hot sauces. Feeling creative? Give it a shot! They're also a great addition to salsa along with our sweet onions, tomatillos, and tomatoes.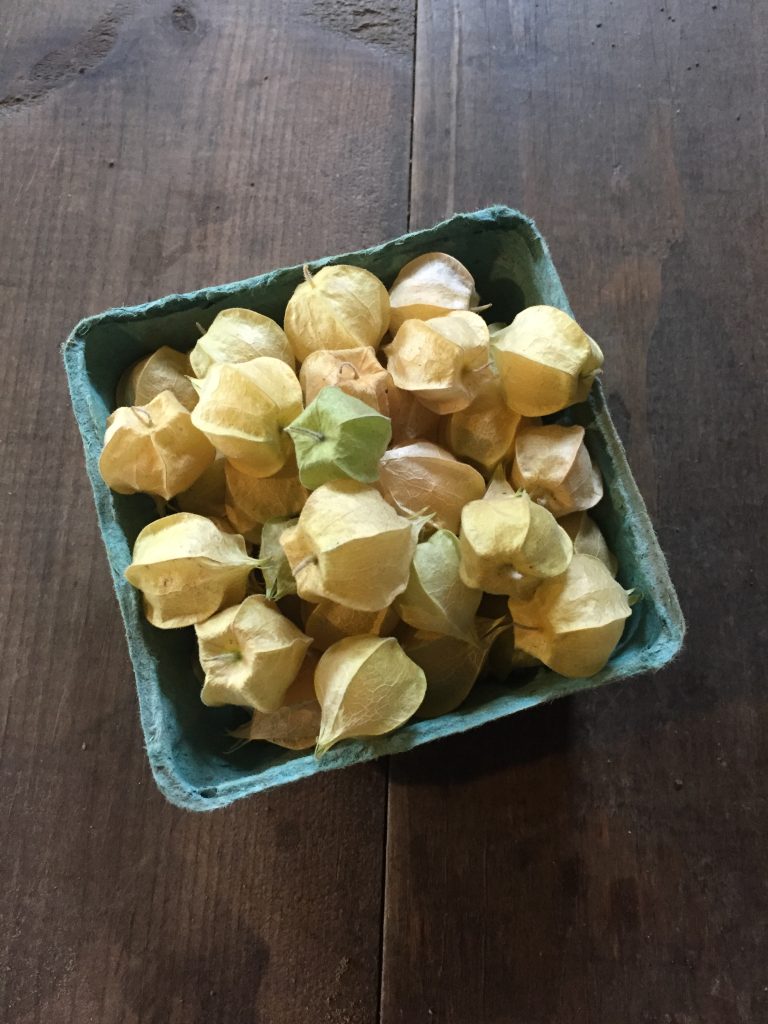 Ground Cherries (Husk Cherries)
You can tell by looking at them that ground cherries are related to tomatillos. These sweet little bursts of flavor make for tasty snacking, but can also be used in jams, salsas, and various baked goods.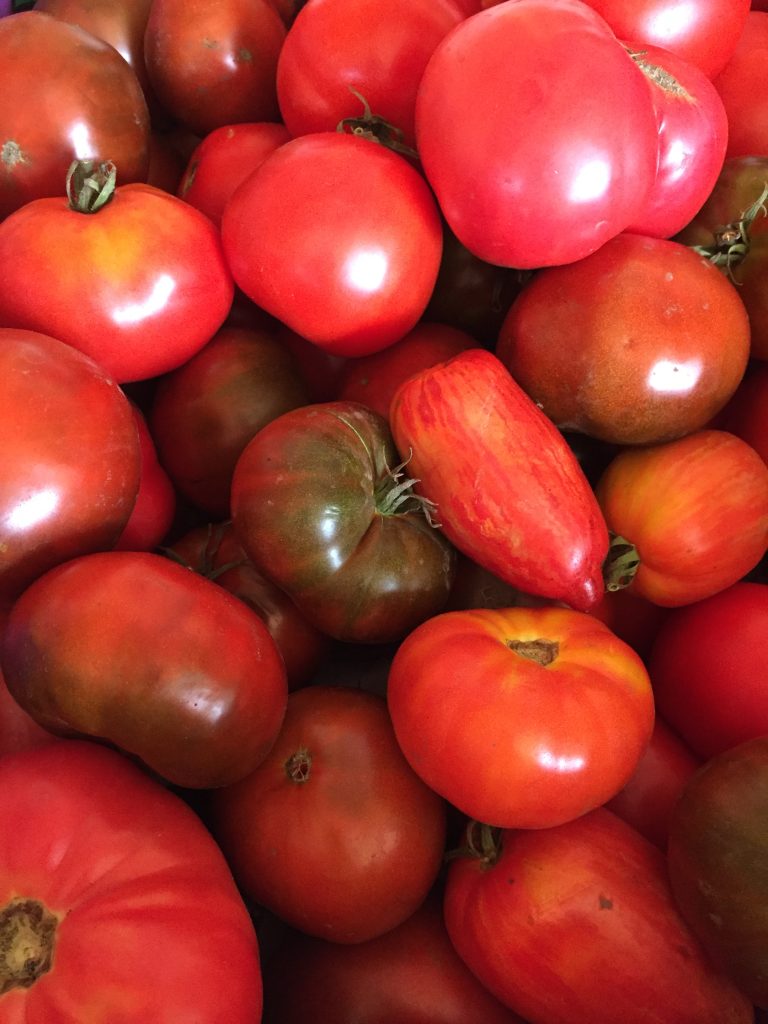 Tomatoes
The first tomatoes of the season are here and will show up at the farm stand this week, hopefully in CSA shares next week. We have both slicers and cherry tomatoes. Try Tom's famous simple salad with chopped tomatoes, cucumbers, oil, apple cider vinegar, and salt.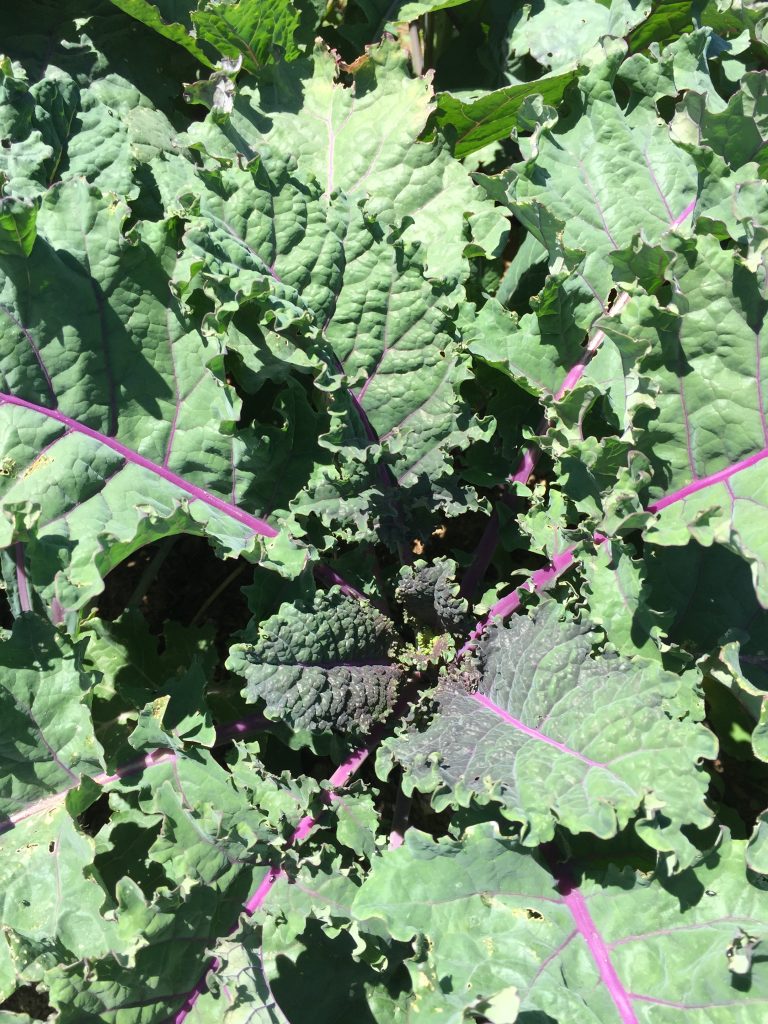 Kale
Our fall kale is called "Winterbor," which is a curly type (not pictured). You can find plenty of recipes for kale salads, kale in soups, crispy kale chips, or just sauté it on its own with some garlic, butter, and vinegar. Jason has been known to throw in some brine from his homemade pickles or sauerkraut!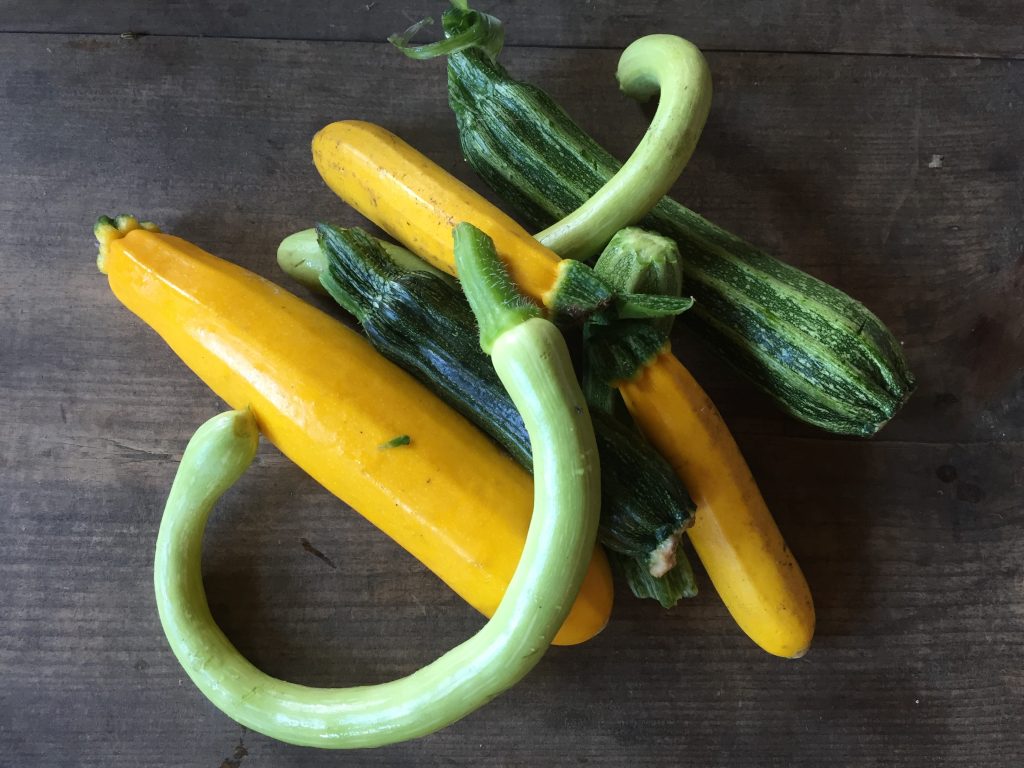 Mixed Summer Squash
We grow a variety of yellow and green types, including the lovely tromboncini with its curling shape and nutty flavor. Sautee with garlic and lemon, grate and add to burgers, bake into fritters or (my favorite) cheesy zucchini tots!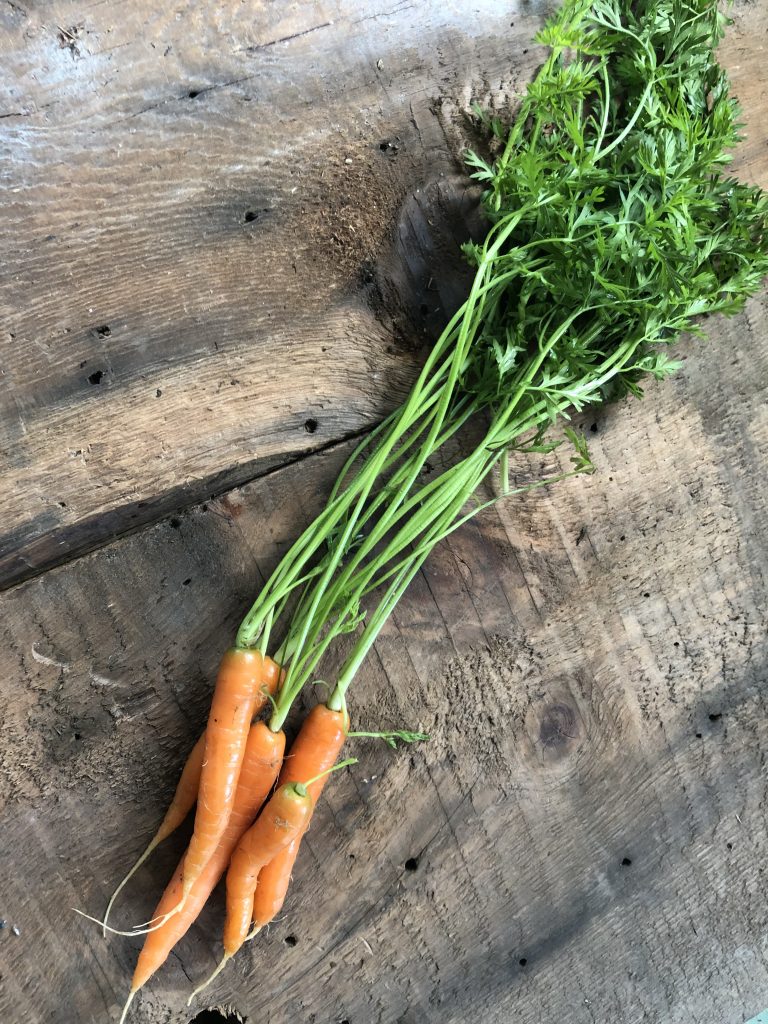 Carrot Bunches
These lovely young carrots are bright, juicy, and sweet! Did you know that you can eat the greens too? Tom makes a great carrot top pesto.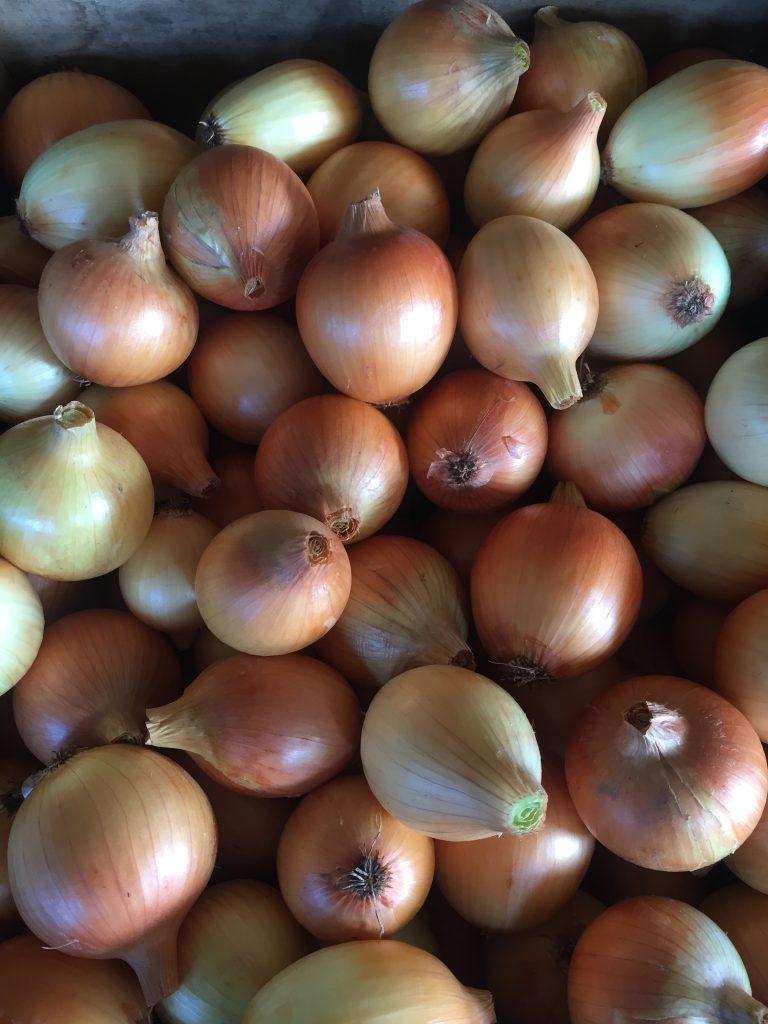 Ailsa Craig Sweet Onions
Yes, these are the same as the lovely bunched white onions you saw earlier this summer. Now they've been cured and while they won't hold up for long-term storage, you no longer need to refrigerate them.
These sweet onions are so mild you can eat them raw. They make wonderful caramelized onions.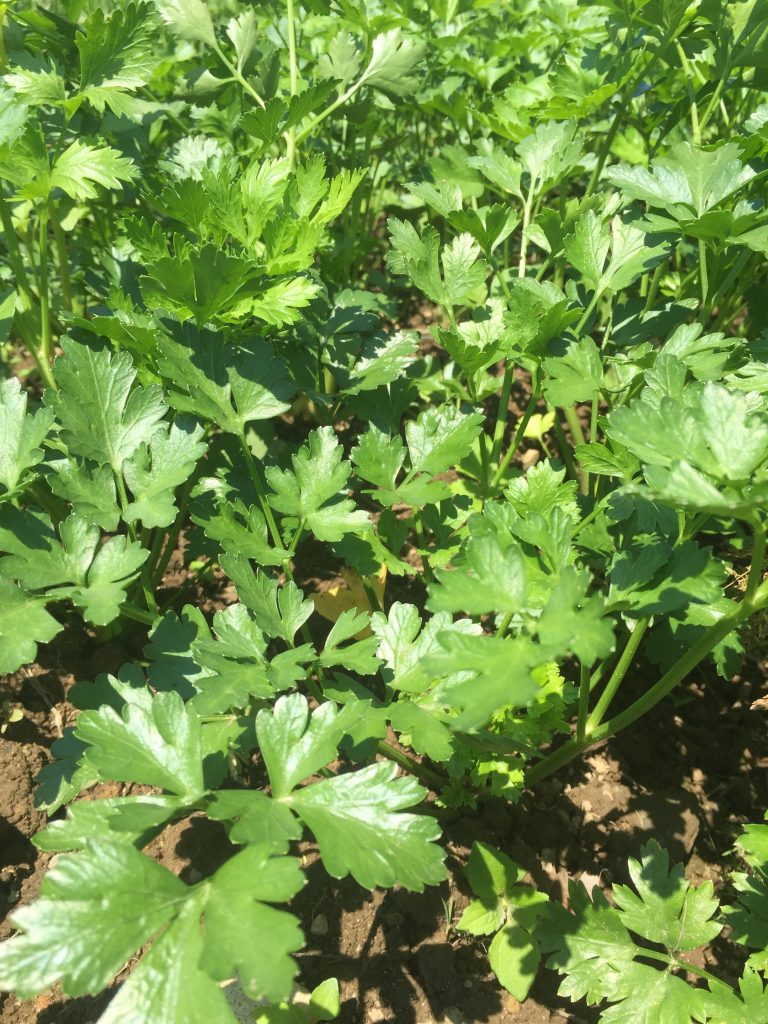 Parsley
Are you tired of parsley yet? We're not! With the help of students from Sweetland School, we've been making big batches of parsley and kale pesto in the farm kitchen, to bring some greens into our winter food stores. Use it in place of basil in your favorite pesto recipe.
Parsley is also used in tabbouleh and other Mediterranean and Middle Eastern recipes. I make a parsley sauce for short ribs and potatoes that consists of oil, apple cider vinegar, about a cup of parsley, shallots, salt and pepper.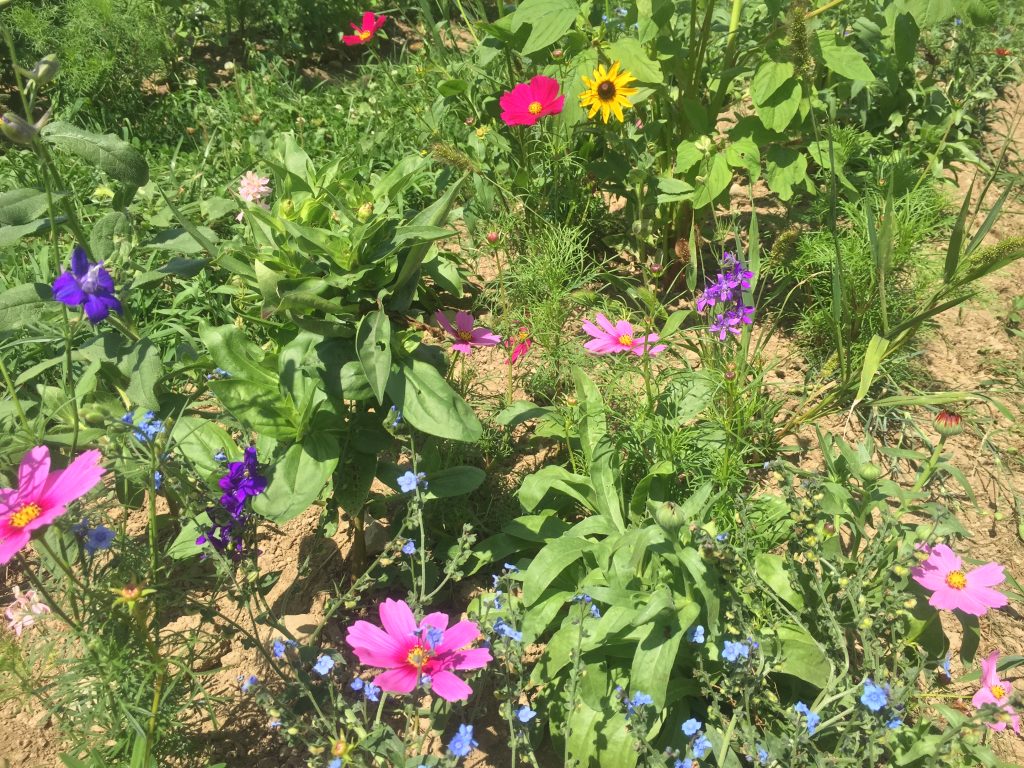 PYO Flowers
The flower beds are bursting with color this week! There's something magical about wandering the rows and putting together a bouquet. It brings me back to childhood and brings out my artistic side all at once. Gift yourself a few extra minutes to create something beautiful.