About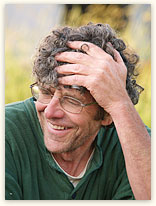 About Hope's Edge Farm
Comprised of 100 acres of open fields and mixed woodlands, Hope's Edge Farm is located in Northwest Hope. Historically this land was home to three generations of the Morse family who, up until the mid 1980's, ran one of the preeminent dairy farms in the region. In 1997 Holly Miller purchased the land and soon recognized that the land needed more attention than she was able to give it. In 2002 she invited me to lease some of the land and buildings in order to make it once again a working farm. This agreement between Holly and me marked the birth of Hope's Edge CSA making this 2017 season our 16th anniversary year. Although not certified organic, we at Hope's Edge Farm are committed to non-chemical farming methods. In addition I have over 20 years experience using Biodynamic practices. Finally, we pledge that no agricultural chemicals have been used on this land since 1997.
Market Store Hours
Our market store season typically opens the third week of June and closes for the season at the end of October. For the 2021 season, the market store will be open on Wednesdays from 3:30-6pm and Thursdays 10am-12:30pm. We try to minimize use of disposable plastics and so request that you bring your own bags whenever possible.
Directions
From Camden via Rt 105– continue approximately 2 miles past Hope General Store. Turn Left onto Ludwig Road. Go 1/4 mile to Morse Road on the left. Follow the road all the way past the large metal pole barn.
From Appleton/Searsmont via 105– continue approximately 3 miles past intersection with 131. Turn right onto Ludwig Road (This is the second turn-off onto Ludwig Road, as both ends of Ludwig hit 105). Continue as above.
Once you get to Morse Road, follow it past a pair of metal buildings to the end of the road. On your right you will see yet another shed with a brightly painted mural on the door. This is the market store. Come on in.
Welcome to Hope's Edge.