Thanks to everyone who came out to our first potluck of the season last Friday! It was a great time to get to know some new faces, catch up with old friends, and eat some delicious food together. If you missed it, come on out to the next one in August!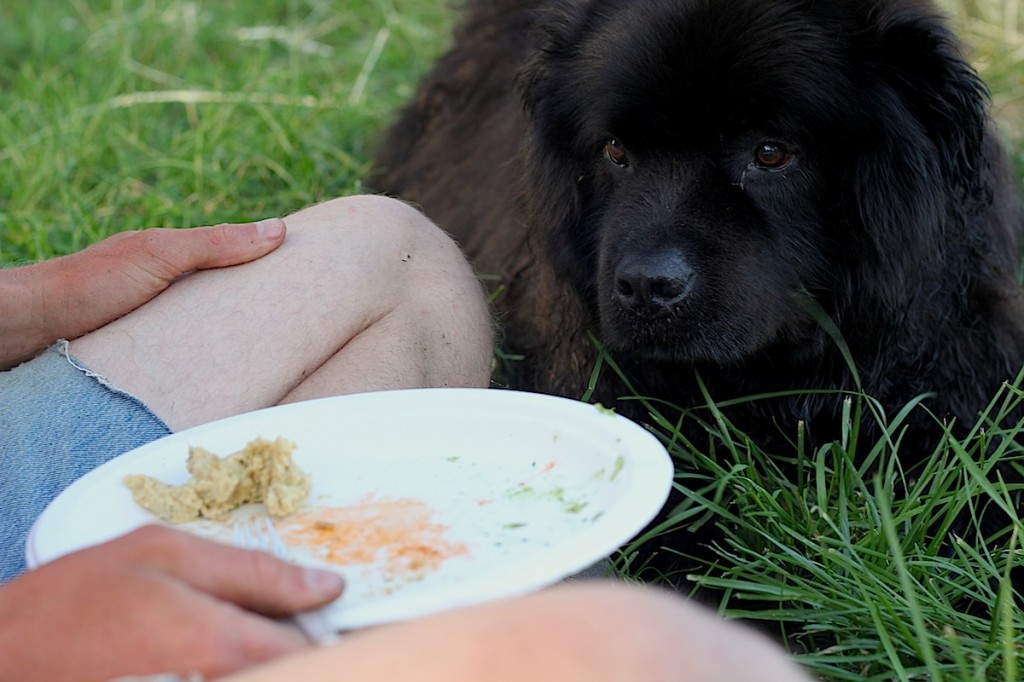 In your share this week, you'll find lots of new goodies including colourful radishes, Hakurai turnip, and some fresh dill, along with fennel, pea shoots, and garlic scapes & co. You're also getting more swiss chard and if you're like us and still have some chard left from 2 weeks' ago's share (it's held up surprisingly well!), I thought I'd share a recipe from my blog for Savoury Swiss Chard Bread Pudding, which is made extra rich and delicious with the addition of cheese and wine. For the video recipe link: click here.
In other news, Taylor is propelling us into the 21st century (as Tom shakes his head in disbelief)… in other words, we now have a Facebook page!! Please visit us, "like" us, share your recipes & stories, and we'll do the same. Find us at facebook.com/hopesEdgeFarm
We've been lucky to have a guest on the farm the last couple of weeks. Katrina Ludlow, a Canadian photographer, came to the farm to do a documentary photo project a couple weeks ago as part of the Maine Media Workshops. Besides taking some breath-taking images of the farm (you can see some of them on my latest blogpost by clicking here), she decided she liked us so much (and we like her too! and don't ever want her to leave!) that  she is staying for a little while and working with us on the farm. I'm trying to convince her to do a guest blogpost with some of her photographs so stay tuned!
Have a wonderful weekend everyone and stay cool in this heat!
-Aube